Something happened on your account, and you want to know not only who did it, but when and even from what IP address was done? Then Audit log is here for you!
Log into your account at the Online Panel, there you can access the SETTINGS tab on the left-hand menu, where you will find the AUDIT LOG access. Click it to enter the log's view.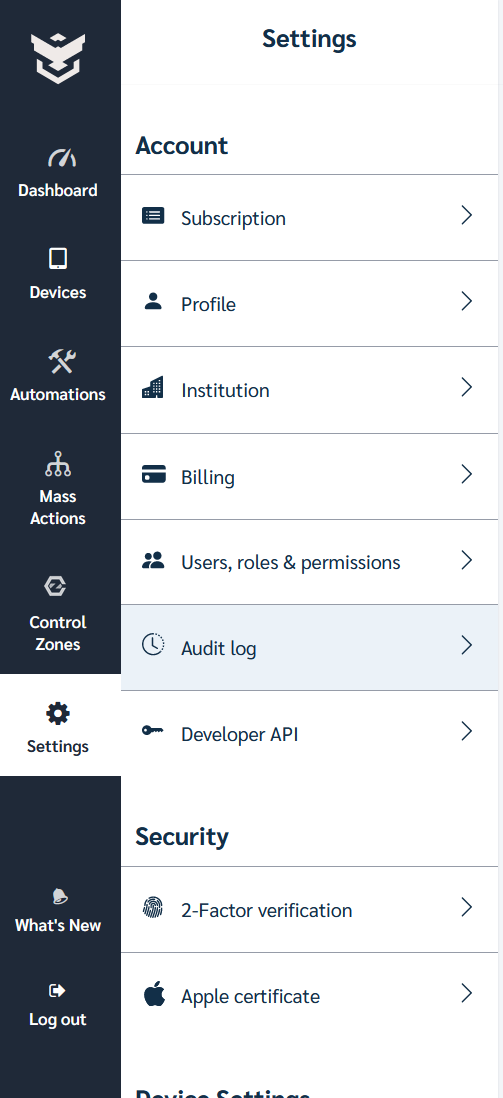 Here you will see the complete current record of events, which by default displays

 

all events, for all users, in the current day. These are seen on the table and include the following information:
Date and time of execution
Event details and changes
The IP of the session that made the change
The logged-in user who made the change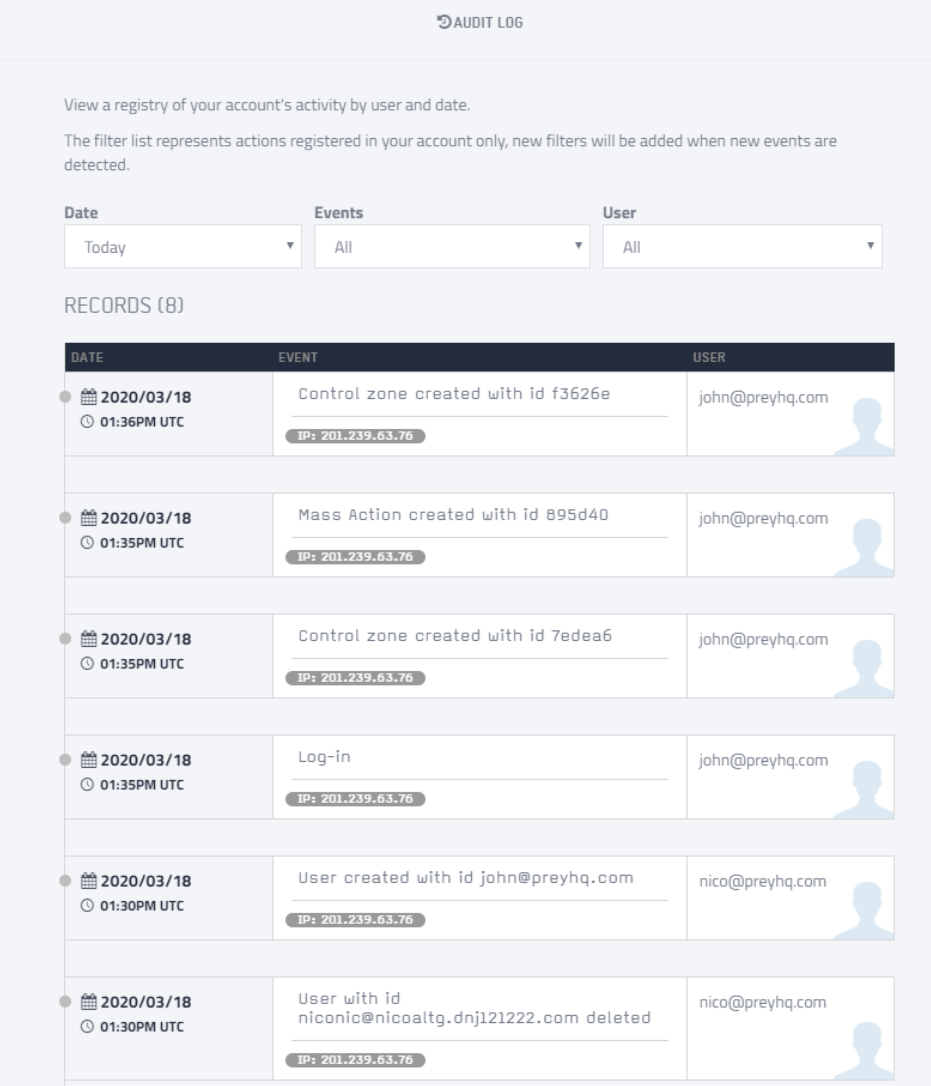 Using the Audit Log Filters
There are three types of filters you can apply to the audit log: a date filter, an event type filter, and a user filter.
Date Filter: Pick a period of time and see all events registered during the said period.
Event Filter:

 

Choose specific types of events, such as log-ins, to view.

 

These filters are automatically generated when a new type of event is registered,

 

meaning that if an action hasn't occurred yet you won't be able to see or select that event filter. 
User Filter:

 

Filters the event table by the user who executed the action. Useful when you want to oversee general account activity, or when you want to if a user made a change you didn't authorize.